Union Bound (2016)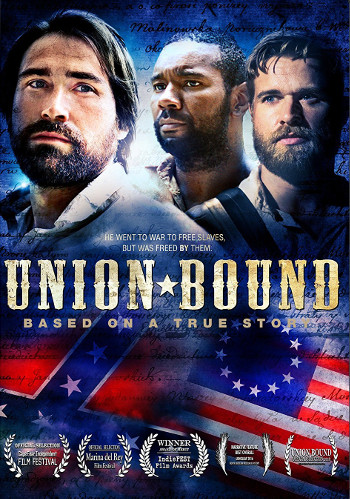 Sean Stone plays Sgt. Joseph Hoover, a Union soldier captured during the Battle of the Wilderness in 1864.
After four months at Andersonville Prison, he's transferred to a POW camp in Florence, S.C., that's still under construction.
On the way there, he makes acquaintances with two fellow captives, young Robert Spencer (Christian Fortune) and fellow officer Thomas J. Ryan (Randy Wayne).
Ryan hatches an escape plan and it works, at least for he and Hoover.
But fleeing the prison camp hardly means freedom, Hoover realizes. They're still in the deep south, in unfamiliar territory, with no guns, no food and the likelihood of being shot or hung if they're found.
They turn to slaves for assistance. And they'll need the underground railroad those slaves are using as a path to freedom if they're ever going to make their way back North.

Review:
The film is a true story based on the diary of Joseph Hoover, stars the son of acclaimed director Oliver Stone and features a captivating soundtrack.
Unfortunately, is also lacks the grit and realism needed to turn that true story into a captivating film. Our main characters keep saying they're hungry and desperate and running out of hope. They never look hungry or desperate or hopeless. Or, for that matter, even dirty or haggard enough for the roles they're playing.
Z-grade acting from some members of the supporting cast doesn't help. A prime example is the role of Mrs. MacIntosh, a southern lady who pretends to offer our escaped soldiers a taste of southern hospitality, when she's really just trying to keep them around until she can cash in on the bounty on their heads.
In another scene, an elderly slave woman immediately recognizes Jim Young as her son, even though he was sold to another slave owner 18 years earlier at age 12.
All of which is a shame. The material could have made a much, much better film in the right hands with the right cast.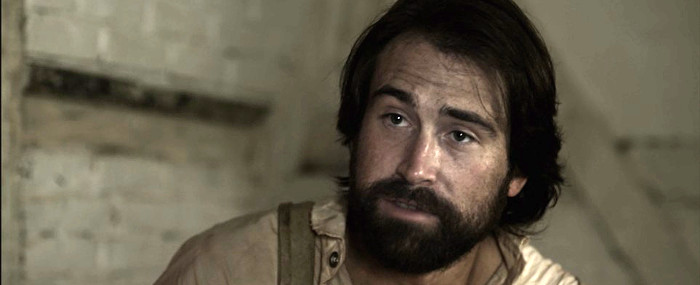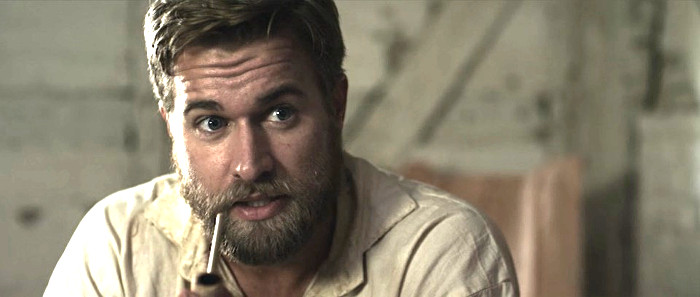 Directed by:
Harvey Lowry
Cast:
Sean Stone … Joseph Hoover
Randy Wayne … Thomas J. Ryan
Tank Jones … Jim Young
Trish Cook … Mrs. MacIntosh
Christian Fortune … Robert Spencer
Sherry Morris … Nurse
Isaac C. Singleton Jr. … Simon
Rusty Martin St. … Mr. Daniels
Barbette Hunter … Dora Young
Kathy Butler Sandvoss … Elise McIntosh
Dakota Lee … Morgan MacIntosh
Zachary Lowry … Mark MacIntosh
Morgan A. Coston … Mary Ellen
Runtime: 103 min.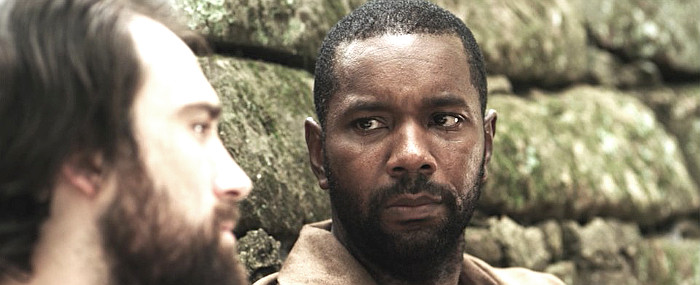 Memorable lines:
Thomas Ryan, proposing the three captives pretend to have dysentery in order to escape: "Are you an idiot? Of course, I don't mean it literally."
Robert Spencer: "What does literature have to do with dysentery?"
Thomas Ryan: "It worked. It worked. It worked. Here we are. Joseph. We're free. We are free!"
Joseph Hoover: "We are out of the camp, but we're far from free. We just exchanged one prison for another."
Ryan: "Are you mad? How do you reckon?"
Hoover: "We are deep in Confederate territory, Tom. You may not see the walls, but every Rebel for miles will be looking for us now. They're not going to throw us back in the stockade this time. It'll be the gallows for us."
Aunt Deliah,upon spotting the escapees: "They're demons. They're Yankee demons. They come for our souls!"
Joseph Hoover: "Now you're free."
Jim, a slave who helps him: "Free? Free to get killed when weesee caught."
Thomas Ryan: "Let's just not get caught."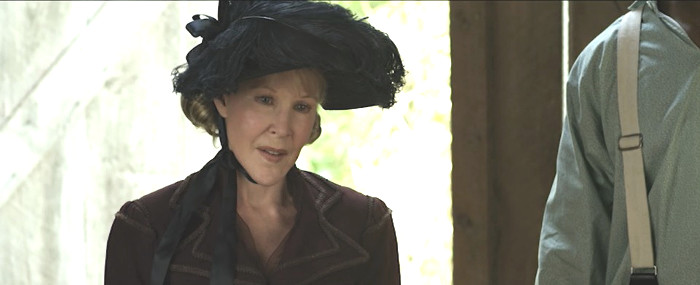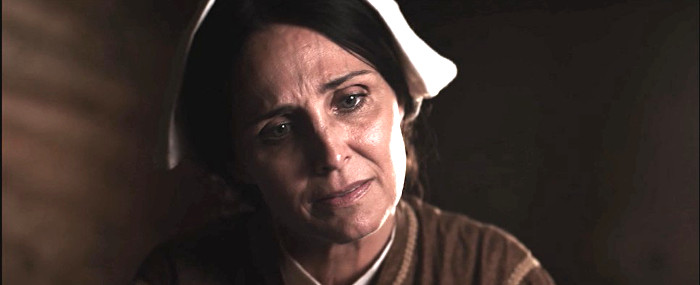 Tagged with:
Barbette Hunter
•
Christian Fortune
•
Dakota Lee
•
Harvey Lowry
•
Isaac C. Singleton Jr.
•
Kathy Butler Sandvoss
•
Morgan A. Coston
•
Randy Wayne
•
Rusty Martin Sr.
•
Sean Stone
•
Sherry Morris
•
Tank Jones
•
Trish Cook
•
Union Bound (2016)
•
Zachary Lowry